 PAUL VELLEMAN
Paul Velleman, co-founder of Affordable Advancement Analytics, has spent his career developing innovative tools for analyzing and displaying data, publishing research papers on data analysis topics and techniques, and teaching in innovative ways. He is a Fellow of the American Statistical Association and of the AAAS. Paul taught statistics at Cornell University in the Department of Statistics and Data Science, for which he was awarded the MacIntyre Prize for Exemplary Teaching. Now an Emeritus Professor of Statistics and Data Science, Paul has turned his attention to philanthropy. He sits on the Boards of two nonprofit companies in the Camden Maine area, where he lives with his wife, Sue, and beagle, Fred.
Paul earned his Ph.D. working with John Tukey—training that informs the unique approach to predictive modelling employed by A3. He is the author and designer of the multimedia Statistics program ActivStats, for which he was awarded the EDUCOM Medal for innovative uses of computers in teaching Statistics and the ICTCM Award for Innovation in Using Technology in College Mathematics. He also developed the award-winning Statistics program Data desk and the Internet site Data and Story Library (DASL), which curates datasets for teaching Statistics.
PAUL'S PUBLICATIONS
As a research statistician, Paul has published many research papers. As a software developer, he has developed and published data analysis tools that provide new ways for data analysts to interact with their statistics software and new data displays that reveal unexpected features of data. As an educator, he is co-author of six successful statistics textbooks published by Pearson and has contributed innovative computer applications to help student visualize statistics concepts. Paul's consulting is informed by his approach to teaching, making the complex easier to understand with the creative use of statistical graphics.
PAUL'S STATISTICS TOOLS
Paul Velleman, founder and chief scientist at Data Description, has spent his career developing innovative tools for analyzing and displaying data:

Data Desk
Data Desk is a data analysis companion that encourages data exploration and display. What distinguishes Data Desk, is the direct interaction of the analyst with their data and the opportunities that interaction and animation offer for displaying even complex relationships. You can gain actionable insight from raw data faster, more accurately, and more effectively when you see the patterns in your data and explore the relationships among them. Data desk is the leading software tool for interactive data visualization and exploration. Because you interact directly with your data in Data desk with common clicks and drags, there is no need to learn a language, and no need to debug code. No other data analysis program works this way, and none is as easy to learn or use.

Data desk has the power to deal with big data, easily analyzing millions of cases for hundreds of variables—without having to hid them in a "black box".
Paul bases his A3 analyses in Data desk, using its unique capabilities to manipulate, explore, display, and model datasets of virtually any size. It is the speed and capability of Data desk that makes it possible for A3 to offer bespoke analyses for each client organization focused on their particular needs and situation.
DASL
DASL: The Data And Story Library archives thousands of real datasets on a wide variety of topics and coding them for the statistics concepts they can be used to teach. Instructors can find interesting, real-world examples to illustrate any particular statistics method. Teachers know that the right example can turn what might have been a dry lesson into a vivid and relevant one. DASL lets you search for datafiles according to statistics display or method, by text matches, or by title.
DASL is sponsored and maintained by Data Description, manufacturer of Data Desk.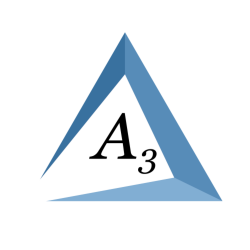 Contact A3 To Find Out More
We want to talk with you today.