About Affordable Advancement Analytics How Do Small Nonprofits Do It?
According to the National Center for Charitable Statistics there are more than 1.5 million nonprofit organizations registered in the U.S., and the majority of these are small; 88% of 501(c)(3) organizations have assets less than $10M and 55% have assets less than $1M, according to IRS statistics. Nonprofits can use data analytics to help them raise more money and reduce the costs of fund raising, but most can't afford to hire outside firms to perform these analyses and don't have analysts on staff.
The Affordable Advancement Analytics (A3) Difference:
Years of experience have taught us that donor databases are raw material we can forage to find simple and accurate predictions. Harnessing special software, we build advancement analytics to take advantage of this resource. Our philanthropic mission is to provide these analytic models to smaller nonprofits at little or no cost. We build appropriately scaled analytical models that take smart advantage of the data an organization already has in their donor database, plus other fields special to their particular situation. We focus on the intent and track record of donors rather than on their capacity to give; we set aside any particularly generous donors (who are already known) and identify the most promising among the middle range of donors.
We founded A3 to help small non-profits to help improve and focus their fund raising efforts through predictive modelling. Similar services are available from larger for-profit vendors, but they are simply too expensive to be worthwhile for smaller organizations. We do not use a fixed model, but rather we bring a fresh approach to each organization's data. We will explore your data helping to identify anomalies and errors (if any). Based on that initial exploration, we will decide how best to model your data. Then we will construct a predictive model.
Of course, you probably know who your major givers are. But you likely have a number of occasional or smaller contributors who are "flying under the radar," and who might give or give more if only you knew who they were. And there may be a number of names on your list who are unlikely to give. Our predictive models can help you to identify the donors on your fundraising list that are most likely to respond to additional attention, and those that may not reward extra effort.
If you think there might be a good fit between your fundraising needs and what we can do for your organization please contact us.
Meet the Team 

Our Dedicated Board of Directors 
PETER WYLIE
Peter Wylie, co-founder of Affordable Advancement Analytics, is a nationally recognized advancement consultant who has long experience working with fundraisers.
Pete holds a doctorate in research methodology for the behavioral sciences from Teachers College in New York City.
For more than twenty five years he has worked to help schools and nonprofits do a better job of identifying individuals in their donor databases who would give more and more frequently.
Pete has worked with the Data Desk statistics and graphics software throughout this time. He brings a unique approach to building predictive models for fund raising, a wide experience in developing these models and perfecting statistical approaches to modeling such data, and a certain irreverence.
He consults frequently with nonprofits of all sizes and is our front-line consultant with each of our clients.
PAUL VELLEMAN
Paul Velleman, co-founder of Affordable Advancement Analytics, has spent his first career developing innovative tools for analyzing and displaying data.
He is a Fellow of the American Statistical Association and of the AAAS. Paul is Emeritus Professor of Statistical and Data Sciences at Cornell University. He is co-author of six statistics textbooks published by Pearson, including Intro Stats (6th edition) and Business Statistics (4th edition), and has published papers on many aspects of data analysis and data display.
Paul earned his Ph.D. at Princeton University working with John Tukey—training that informs the unique approach to predictive modelling employed by A3. Paul is the designer and developer of the Data desk statistics and graphics software that empowers the sophisticated analyses used by A3 for building predictive models and displaying results. He consults actively with our clients to learn about the unique aspects of your data.
DOMINIQUE PETERSON
Dominique Peterson has spent the last decade partnering with various nonprofit organizations as volunteer blogger, fundraiser, and community educator. Professionally, her career is dedicated to financial literacy and education. Through her experience, she brings a unique perspective to Affordable Advancement Analytics.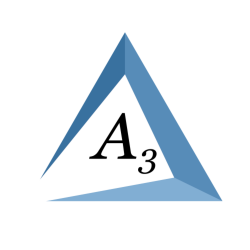 Contact A3 To Find Out More
We want to talk with you today.