Affordable Advancement Analytics
We are a nonprofit philanthropy devoted to helping small nonprofits identify prospects who have the highest likelihood of giving.
The Affordable Advancement Analytics (A3) Difference:

We are a nonprofit helping nonprofits!
It can be hard to identify the donor prospects who are likely to donate. But commercial predictive analytics are often expensive and overly complex. We are a nonprofit philanthropy devoted to helping other nonprofits improve fundraising effectiveness.

Our name says it. We are:
Affordable

:

Our work is an "in kind" gift to your nonprofit for free or for a fee far less than profit-driven vendors.
Advancement

:

We focus on fundraising to help you streamline your advancement efforts.
Analytics

:

Our secret is superior advanced predictive analytics that mine a resource you already have; your donor data base.
We can help to:
Tidy donor data, cleaning out duplicate entries, names lost to age or distance, and values that are identifiably wrong or inappropriate.

Improve donor records by identifying useful fields and recommending formats more amenable to analysis.

Improve your return rate on appeals sent to current and prospective donors.


Identify the subset of donors for whom the extra attention of a special event or personalized note on the appeal letter is most likely to pay off.
Find Out How We Can Help You!
We help smaller nonprofits mine their donor database to identify their most likely donor prospects. We work with a powerful resource; the donor information already in-hand. We help to clean and format that data and then build powerful predictive analytic models.
Peter B. Wylie
Peter Wylie, co-founder of Affordable Advancement Analytics, is a nationally recognized advancement consultant who has long experience working with fundraisers.
Pete holds a doctorate in research methodology for the behavioral sciences from Teachers College in New York City.
For more than twenty five years he has worked to help schools and nonprofits do a better job of identifying individuals in their donor databases who would give more and more frequently
Paul F. Velleman
Paul Velleman, co-founder of Affordable Advancement Analytics, spent his first career teaching statistics at Cornell university and developing innovative tools for analyzing and displaying data.
Paul earned his Ph.D. at Princeton University working with John Tukey—training that informs the unique approach to predictive modelling employed by A3. Paul is the designer and developer of the Data desk statistics and graphics software that empowers the sophisticated analyses used by A3 for building predictive models and displaying results. He consults actively with our clients to learn about the unique aspects of your data.
A Message to other Philanthropists
As a 501(c)(3) nonprofit organization, we rely on donations to make our services possible. A gift to A3 is a way to spread the benefit of your charity to many other nonprofits, making it possible for them to raise their funding more effectively and to focus their efforts on each of their central missions.
The Affordable Advancement Analytics (A3) Difference
Affordable Advancement Analytics is a 503(c)(1) nonprofit organization – our philanthropic mission is to provide these analytic models to smaller nonprofits at little or no cost.
Our generous benefactors belive in helping others help themselves…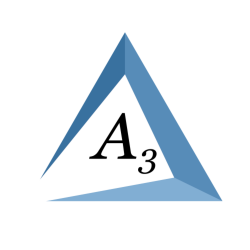 Contact A3 To Find Out More
We want to talk with you today.